Greetings Riley,
I'm excited to bring back my newsletter to you with happenings in our community and the NDP. After taking some post-election time to catch up on life and work on finishing my PhD dissertation, I'm back! 
While Canada and the world grapples with COVID-19, York South-Weston continues to be a microcosm of how the pandemic has lifted the veil on the ways systemic inequality operates. Those at greater risk of contracting the virus continue to be Black and racially-marginalized communities who work in high-risk environments, with greater financial insecurity, and decreased access to healthcare services. These conditions have been exposed to the point that we can no longer claim the contrary. So as we are told plans to resume "normal" operations, it is paramount that we continue to hold Canada, as well as ourselves, accountable to the ideals of a just society. We cannot go back to "normal" because "normal" before COVID-19 was unequal and unjust.
While our community continues to be disproportionately impacted by COVID-19, I continue to be proud of the way we have come together to support each other during this pandemic.
---
March for Flood Action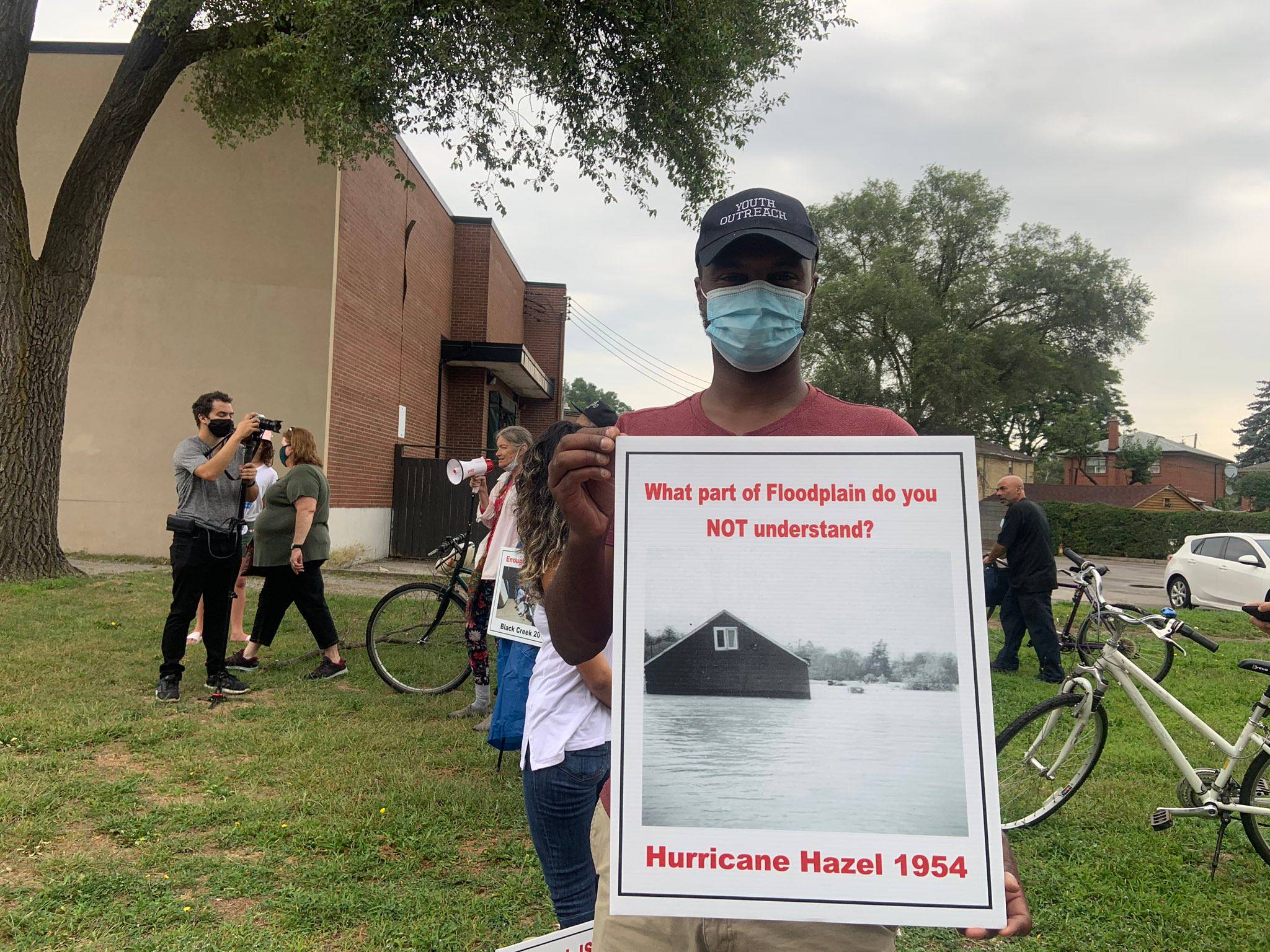 I joined the Black Creek Alliance to once again demand action on flood mitigation. Thank you to the organizers for a great march through Rockcliffe – enough is enough, we can change course and choose a future that invests in fighting climate change, flood mitigation and up-to-date infrastructure. 
---
York South-Weston Tenant Union 
I'm a proud member of the York South-Weston Tenant Union. Through the course of the pandemic we fought Doug Ford's Bill 184 which is now law and makes it easier for tenants to be evicted without a hearing. If you are a tenant in York South-Weston needing support, please get in touch with us.
Demand action for 1440/1442 Lawrence Avenue West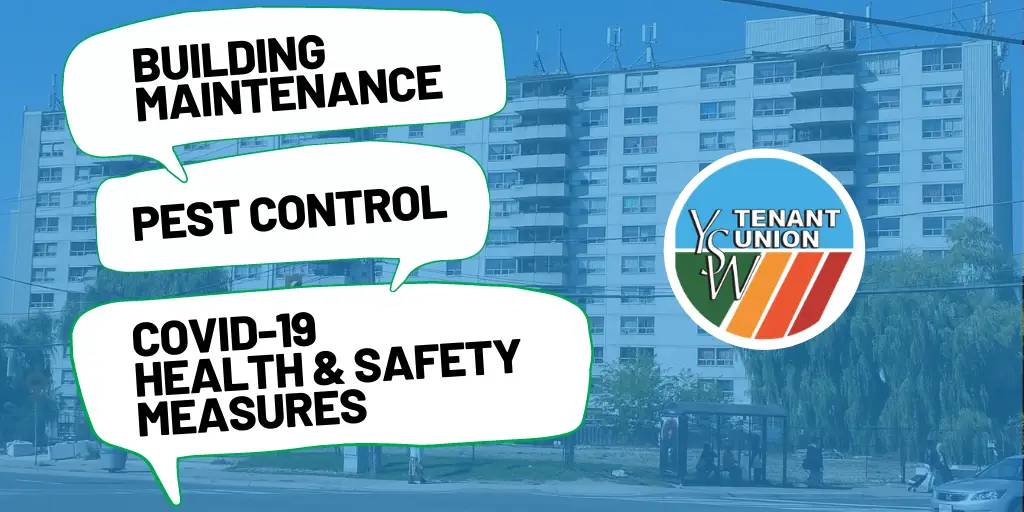 Tenants at 1440/1442 Lawrence Avenue West have gone without mail delivery service for over a month due to pest infestation and maintenance repair issues. Despite the landlord's neglect, these buildings continue to face rent increases year-after-year. Join your neighbours in calling for Barney River Investments to provide pest control and building maintenance:
Stand with Your Neighbours
Starlight Investments is a private multi-billion dollar real estate investment company, and the largest landlord in York South-Weston. Tell Starlight Investments and Daniel Drimmer, the CEO, that we demand no COVID evictions and to freeze the rent:

---
Updates from Ottawa 
Since the beginning of this pandemic, the NDP has been fighting in Ottawa to make sure that no one is left behind in our response to the pandemic. Our Leader Jagmeet Singh and his team have been hard at work pushing Justin Trudeau and the Liberals to deliver for working people. Here is some of what we've accomplished and what we're pushing for in Parliament: 
---
NDP Motions and Bills

---
Community Events, Resources and Actions 
Weston Mount Dennis Toastmasters Club
Yoga in the Park - Maple Leaf Park  
Zumba in the Park - Amesbury Park
For Youth Initiative Future Fund
Frontlines Beats in the Streets
---
Take Action with the NDP