People are struggling in the wake of COVID-19. I've heard from neighbours who have lost their jobs, who have struggled to pay rent, or their mortgage...

No doubt: It's a tough time for our community, and it will continue to be. But we are resilient. We're doing our part to stay home as much as we can to prevent the spread of the virus. Together, we can get through this.

You can count on New Democrats to stand up for working people in Ottawa during this tough time. The NDP has called for the stoppage of rent payments and for the Canada Emergency Response Benefit to be available to those who need it – it currently leaves too many people behind.

For this month's newsletter, I wanted to provide you with some some more information on how to apply to the Canada Emergency Response Benefit (CERB): tenantunion.ca/join.
Apply for the Canada Emergency Response Benefit
Apply directly here: https://www.canada.ca/en/services/benefits/ei/cerb-application.html

NOTE: The Canada Emergency Response Benefit replaced the previously-announced Emergency Care Benefit and the Emergency Support Benefit. 

CERB will provide $2,000 per month for up to 4 months. You are eligible to receive the CERB if:
You reside in Canada and are at least 15 years of age;
You have not quit your job voluntarily (e.g. layoff);
You have stopped or will stop working for reasons related to COVID-19, or because you lost your employment for other reasons beyond your control;
You have or will stopped working for at least 14 consecutive days; 

And you have earned a minimum of $5,000 in income within the last 12 months or in the 2019 calendar year.
NOTE: As of April 6, there will be ONE application for both Employment Insurance (EI) Sickness Benefits and the CERB. If you applied for EI Regular or Sickness Benefits AFTER March 15, your claim will automatically be processed as the CERB.
Applications for the CERB will begin being processed on April 6, 2020. Prepare to apply by making sure you have a MyAccount with the Canada Revenue Agency here. Apply for the CERB here: https://www.canada.ca/en/services/benefits/ei/cerb-application.html

If you can't apply online, call 1-800-622-6232 on April 6. Service Canada offices are now closed due to the coronavirus.

Employment Insurance (EI) Caregiver Benefit 

If you are caring for someone who is critically ill, you may be eligible for EI Caregiver Benefits. For more information on the EI Caregiver Benefit and to apply, click here.

Here is a detailed and helpful guide to better understand what supports you should apply for depending on your situation. This guide is information compiled and published freely by Dr. Jennifer Robson, Associate Professor of Political Management at Carleton University.

Unsure about your working conditions, situation, rights or benefits? 

Contact the Workers' Action Centre for their free hotline at 416-531-0778 (Toll-free: 1-855-531-0778).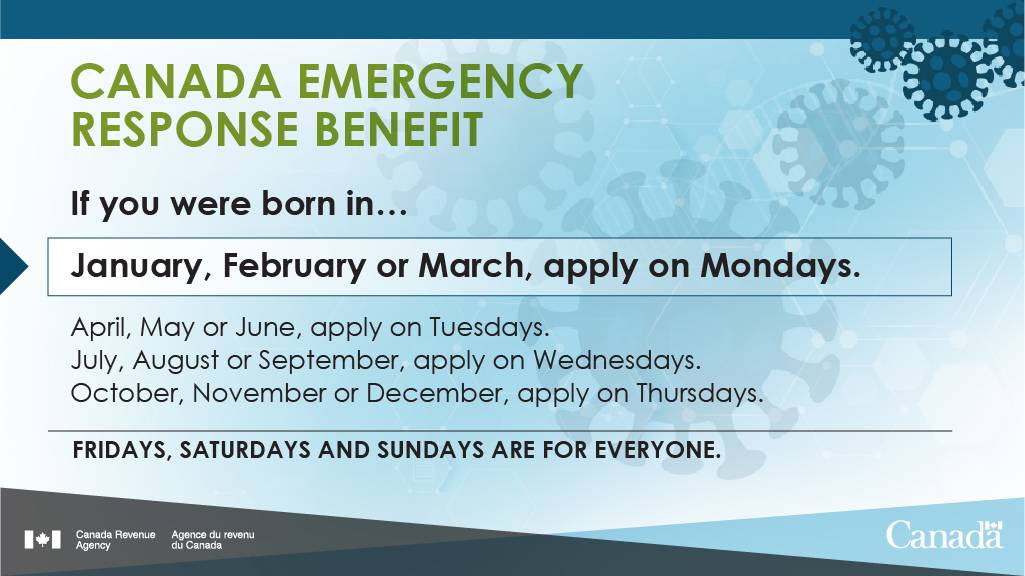 Victory for York South-Weston Tenants!
Thanks to over 1,000 renters in York South-Weston and Toronto, we've won a ban on evictions during the coronavirus emergency. This means that you cannot be evicted during the pandemic. 
If you are served an eviction notice, please let the York South-Weston Tenant Union know by replying to this email or by getting in touch at yswtenants@gmail.com.

Sign up to volunteer with us – now is the time to organize to push for better protections and support each other: tenantunion.ca/join.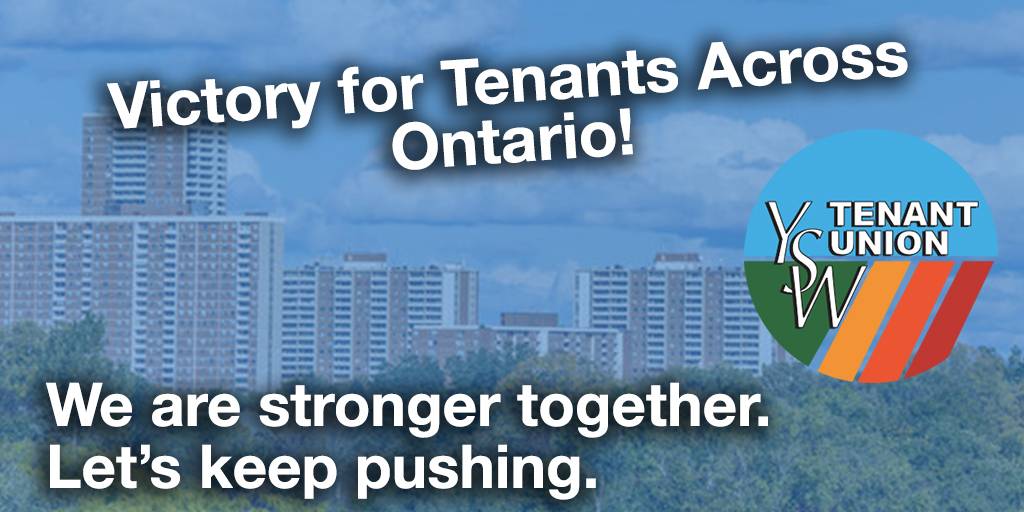 Take Action: Ask Justin Trudeau to stop rent, mortgage and utility payments during the emergency
Canadians need relief and support in this time of crisis. People are worried about paying their bills. It's time for a moratorium on rent, mortgage, and utility payments during the pandemic. And they shouldn't have to pay interest or fees to the bank. Sign the petition if you agree 👉🏿  ndp.ca/rent-freeze
Please take care of yourself, your loved ones and your neighbours, and I'll see you next month with more community updates. If you need support, please get in touch. 
"Love is better than anger. Hope is better than fear. Optimism is better than despair. So let us be loving, hopeful and optimistic. And we'll change the world." – Jack Layton

Yafet